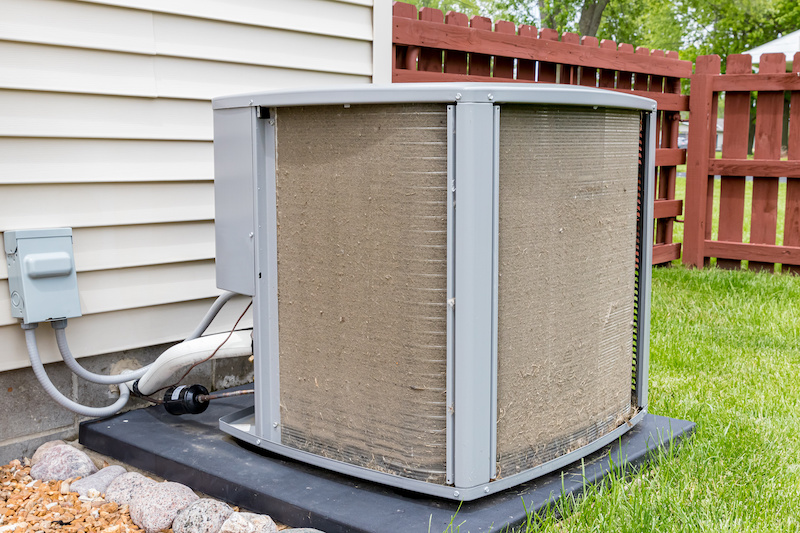 When it comes to the efficiency of your home's HVAC system, having it on a regular maintenance plan is key. This includes having it cleaned and inspected regularly, and changing the filters often. If you want to avoid the problems that can arise from a dirty HVAC system, then you need to make sure that it is maintained.
Keeping your system clean
A build-up of dust and dirt inside the HVAC system can cause it to work harder than necessary, leading to decreased efficiency and early failure. By keeping the system clean, you can help ensure that it runs at its best for as long as possible. The following are some tips for keeping your system clean:
Regular cleaning and vacuuming of the vents, ducts and air filters will help to keep them working at their best. Regularly check the filters and replace them when needed. (This tip is especially important for those with pets which can produce a lot of hair.) Regular filter changes will help keep the air in your home clean and free of allergens and other pollutants.
There are many different types of air filters, and each one is designed for a specific purpose. For example, there are HEPA filters, which are effective at removing dust mites and pollen, as well as other allergens.
Have your Duct Work Inspected
Most people only think about their HVAC system when it's not working properly, but it's important to have your duct work inspected on a regular basis. Leaks and damage can reduce the efficiency of your system and cause you to lose money on your energy bills. An annual inspection will help ensure that your ducts are in good condition and functioning properly.
If you have any questions about your duct work, call us today to schedule an inspection. As a professional HVAC contractor with years of experience, we can help you maintain your system and keep it working efficiently.
Have a Professional Help
Inspections for your heating and cooling system are also important, as they can help identify any potential problems before they become serious. When it comes to a professional home inspection, you want to make sure that they are thorough and detailed. This will let you know exactly what is wrong with your furnace system and how much it may cost to fix.
If you are looking for a HVAC company that can provide you with thorough and professional home inspections, please contact us today at Blair Heating and Air
Putting your HVAC system on a regular maintenance plan is one of the best ways to ensure that it runs smoothly and efficiently for years to come.