Interested in How You Can
Electrify

Your Home?
You can rest assured that your satisfaction is 100% guaranteed and that our knowledgeable team will stand by their work.
EPA & NATE Certified Technicians
Financing Available & Free Replacement Estimates
Quality Products & 100% Satisfaction Guaranteed
Innovative and Energy Efficient Heat Pump Installation and Electrification Services in Palm Springs, CA
More than 50% of the energy consumed by households in the U.S. is used for heating and cooling purposes. A large portion of this energy is generated by antiquated gas furnaces that run on fossil fuels. Homeowners often wonder how they can maintain a comfortable living environment while minimizing their carbon footprint—this is where Blair Heating & Air comes in!  We have been in the HVAC industry for over 10 years and are committed to promoting energy-efficient and advanced heat pump technology. Although heat pumps and mini-splits have been around for several decades, they are now being utilized in various home comfort applications, enabling homeowners to maintain an optimal indoor temperature while utilizing only renewable energy sources. We take a comprehensive approach to your home's electrification, ensuring that it is properly insulated and optimized for maximum energy efficiency.
A study prepared for NRDC by the consultancy Synapse Energy Economics, Inc., published in October, found that California homeowners could save $1,500 upfront, and hundreds of dollars annually in reduced operating costs thereafter, with the installation of electric heat pumps instead of natural-gas furnaces in new construction. (Source)
What Are the Benefits of an Electric Home?
Switching to an all-electric home is not only a crucial component of California's plan to eliminate the use of fossil fuels, but it also offers numerous long-term advantages for you and your loved ones. Upgrading your home's appliances to efficient, all-electric models not only enhances your family's comfort, but also ensures that you are contributing to a greener future.
Gain more control over your home's comfort.

Shield yourself from fluctuations in gas prices.

Enjoy clean and safe energy without any carbon emissions.

Create a healthier indoor environment for yourself and your family.

Save money in the long run.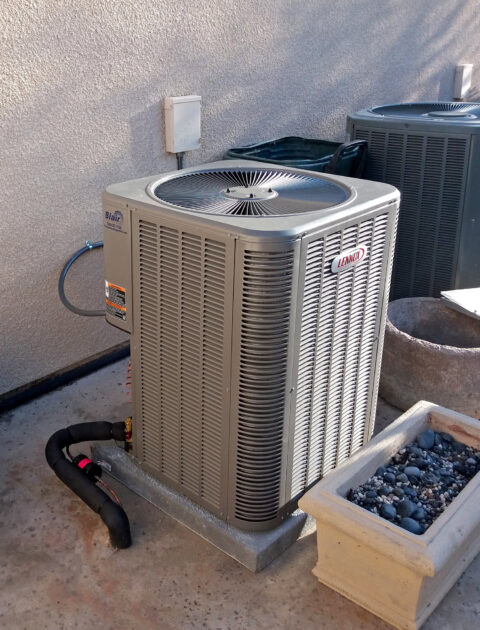 How Can A New Electric HVAC System
Save You Money?
By replacing your old gas HVAC system with a new, high-efficiency heat pump, the average California household could save $812 annually on their utility bills, or $723 on a new ductless heat pump (replacing electric base board)! (Source)
You may also be eligible for subsidies or tax incentives that shrink the costs of heat pumps even further. Many states and utility companies offer rebates for heat pumps. California is offering $400/ton rebates for Gas to Electric HVAC replacements! (Source)
Give us a call to find out how you can take advantage of these incredible HVAC savings, and one of our knowledgeable experts will help answer any questions you may have.
Some of the Benefits of Energy Efficient Heat Pumps:
Better temperature and humidity control in your home

Saves consumers money over the long run
Reduces negative environmental impacts

Targeted, room-by-room installation

Integration with smart thermostats
California's Electric Future
One of the most compelling reasons to switch to all-electric appliances is that more than 20 jurisdictions in California have recently prohibited the use of natural gas in new construction. Several other cities are also following suit. If the state is to achieve its goal of operating 40% below the 1990 carbon emission levels, more homes and businesses must abandon fossil fuels to reduce California's environmental impact.
Decarbonization legislation has already been put in place. So, when your natural gas furnace malfunctions, why replace it with a comparable model that will be outdated within a decade? Taking even small measures to move towards electrification now will save you both time and money in the future, and help create a cleaner, healthier environment for you, your family, and the planet.
WHY CHOOSE US
What Comes With the Blair Experience?
Ready to Get Started?
Contact Us for
Quality

and

Expert Service
Blair Heating & Air utilizes highly trained technician professionals to service, repair and install all types of New Construction and Residential heating & air conditioning equipment and systems, from simple to the most complex, to meet each of our customer's needs and budget. Great service is our top priority!
Request a
FREE Estimate


On Your Project Today!