Need
Emergency Boiler

Services?
You can rest assured that your satisfaction is 100% guaranteed and that our knowledgeable team will stand by their work.
EPA & NATE Certified Technicians
Financing Available & Free Replacement Estimates
Quality Products & 100% Satisfaction Guaranteed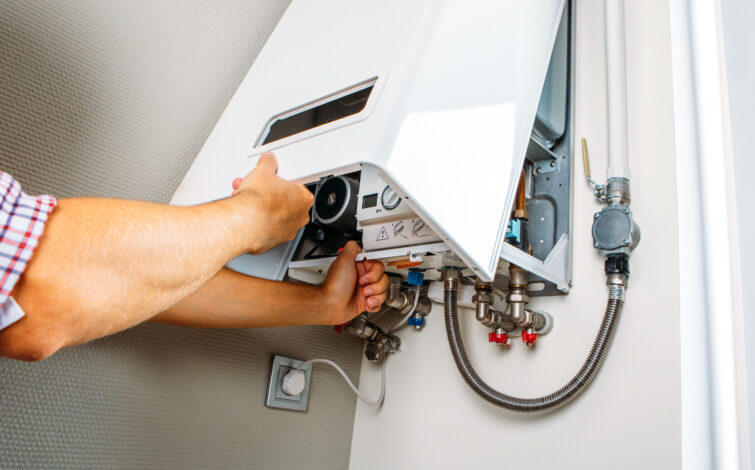 Experienced Boiler Maintenance & Repair in Palm Springs California
For more than a decade, Blair Heating & Air has prioritized the needs of customers in Palm Springs and the rest of Coachella Valley, especially regarding boiler maintenance and repairs. A well-maintained boiler can be relied upon to keep you warm during the winter months. However, a neglected boiler poses fire hazards and decreases the system's lifespan. When you want reliable boiler maintenance and repairs in Palm Springs, you can count on our more than a decade-long experience handling a wide range of residential and commercial heating systems.
At Blair Heating & Air, we want you to be comfortable and warm in your home. For this reason, we make sure the repairs we perform on your boiler are reliable and exceed your expectations. We even back this up with our 100 percent customer satisfaction guarantee!
Are Boilers Good at Maintaining
Warm Air

Through My Home?
As one of the most popular home heating options, boilers are both efficient and easy to maintain. Boilers work by heating water that is circulated through pipes in your home. These pipes provide lasting heat effectively, as long as the system is working properly.
Boilers offer a long life and up to 98 percent efficiency. They can also be quite compact, saving space and money spent on natural gas. They have regained popularity in homes and businesses due to the consistent, efficient warmth they provide. Today's condensing boilers contain technology designed to recover heat as it is discharged for greater efficiency. Gas conventional boilers are also available to save fuel and heat large homes and businesses. Select boiler models can also provide the hot water you use for bathing and cleaning. Contact us to learn more!
Signs Your Boiler Needs Repair:
If the pump isn't working, the water cannot circulate. Usually, you should be able to hear the pump operating as it moves the water. However, if the air becomes trapped in the line, the pump will become unusually noisy. Pools of water below the pump can also signal a leak or other problem.
This tank holds the reserved water, which helps even out the pressure in the pipes. Water on the floor beneath the tank will signal a break, which can lead to high water pressure and problems in other parts of the home if it's not properly addressed.
Regularly flushing the system will prevent hard water and minerals from damaging your tank. Sediment naturally builds up in a hot water tank system. We recommend flushing your tank every year, especially right before the cold season begins.
WHY CHOOSE US
What Comes With the Blair Experience?
Ready to Get Started?
Contact Us for
Quality

and

Expert Service
Blair Heating & Air utilizes highly trained technician professionals to service, repair, and install all types of New Construction and Residential heating & air conditioning equipment and systems, from simple to the most complex, to meet each of our customer's needs and budgets. Great service is our top priority!
Request a
FREE Estimate


On Your Project Today!