Does Your Old AC
Need Replacement?
You can rest assured that your satisfaction is 100% guaranteed and that our knowledgeable team will stand by their work.
EPA & NATE Certified Technicians
Financing Available & Free Replacement Estimates
Quality Products & 100% Satisfaction Guaranteed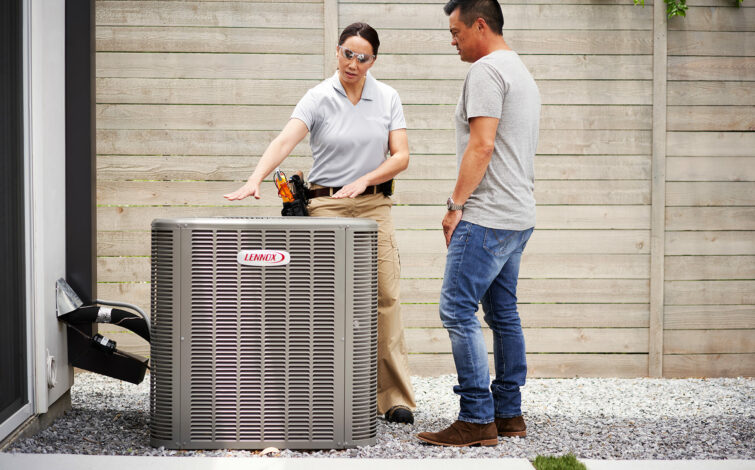 Palm Springs AC Installation, Serving the Coachella Valley
With regular maintenance, most HVAC systems are capable of lasting 15 to 20 years. If you have reached the end of your HVAC's lifespan, our highly skilled team at Blair Heating & Air can help you select a new unit that is specifically suited to the unique needs of your home. We can even customize our installations according to your home's aesthetics. Ask for a free estimate on any of our Palm Springs AC installations or system replacement when you schedule a service. We are looking forward to your call.
We carry a line of premier air conditioning units, designed for maximum home climate control and durability. There are many AC units available today that promise maximum efficiency only to deliver substandard performance. For this reason, we are careful to select reliable, modern units with a reputation for longevity. Repeat repairs on poorly designed equipment can eventually cost a fortune; we want to save you this headache by helping you select a unit that you can depend on, from the first day it's installed in your home.
Aside from getting the most durable AC system, it must be properly installed as well. With more than ten years of experience servicing HVAC systems, our team has the knowledge and expertise required to perform pristine air conditioning installations. We work carefully and precisely, making sure your unit is protected through proper installation.
Do You Need a Repair or
NEW AC Installation?
When the cost of constant repairs and increasing power bills gets to be too much, replacing the unit can sometimes be the least costly choice. Our installation experts at Doug's can help you understand all the options you have so you can make an informed selection for your house and budget.
Replacing central air conditioning units can get expensive, but homeowners usually only buy brand-new air-conditioning systems once. We're prepared to guide you in determining the best system for your home.
Older units generally have an Energy Efficiency Ratio or SEER rating between 8 and 12, whereas the newest AC units have a SEER rating of 26. That is a way you could start saving money on your monthly expenses!
Call us today to have our expert install technicians assess your current system and provide a FREE estimate on new air conditioning installation today!
Signs You Might Need AC Replacement:
Your ductwork is not causing any leaks, but the air around your home is still unevenly cooled

Repair services are getting more frequent

It's wasting significant amounts of energy and rocketing your utility bills

Your unit is 10-15+ years of age

Your unit is past its warranty
WHY CHOOSE US
What Comes With the Blair Experience?
Ready to Get Started?
Contact Us for
Quality

and

Expert Service
Blair Heating & Air utilizes highly trained technician professionals to service, repair, and install all types of New Construction and Residential heating & air conditioning equipment and systems, from simple to the most complex, to meet each of our customer's needs and budgets. Great service is our top priority!
Request a
FREE Estimate


On Your Project Today!