Need
New Construction

Services?
You can rest assured that your satisfaction is 100% guaranteed and that our knowledgeable team will stand by their work.
EPA & NATE Certified Technicians
Financing Available & Free Replacement Estimates
Quality Products & 100% Satisfaction Guaranteed
New Construction HVAC Services in Palm Springs, CA
Expert HVAC Installation for Remodels & New Properties in the Coachella Valley
Undertaking a new build, remodel, or renovation project is no easy feat. There is a lot to juggle in order to complete the job on time and on budget. Luckily, our team at Blair Heating & Air is here to take some of the stress off your plate through expert heating, cooling, and indoor air quality services. We are a licensed, bonded, and insured company that offers new construction HVAC solutions to homes and businesses throughout Palm Springs and surrounding areas—with no project being too big or small. Our skilled and highly trained technicians can design, build, and seamlessly install your HVAC systems to create a comfortable and functional space you can be proud of.
Industry-Leading
Commercial HVAC Solutions
Having quality heating and cooling systems installed not only creates a more comfortable experience for your employees and customers, but also a safer environment to house your equipment and inventory. Our licensed specialists at Blair Heating & Air have years of experience providing first-class commercial HVAC solutions, with no property being too complex or niche for our team. We want to help you maximize your comfort, safety, and productivity, so our technicians will always provide the craftsmanship, service, and customer care you deserve.
It is necessary to not just your comfort, but your safety to have a quality AC and heater installed, especially here in Palm Springs. Instead of guessing which HVAC system would work for your space, count on our experts to create a custom design for the unique specifications of your property. We have helped properties both large and small create a comfortable space—even designing, building, and installing HVAC systems for hospitals, museums, malls, restaurants, underground systems, and more.
We have experience designing, building, installing, and servicing HVAC systems for a variety of commercial properties, including:
Shopping centers and retail stores

Gyms and salons

Pumping stations and irrigation buildings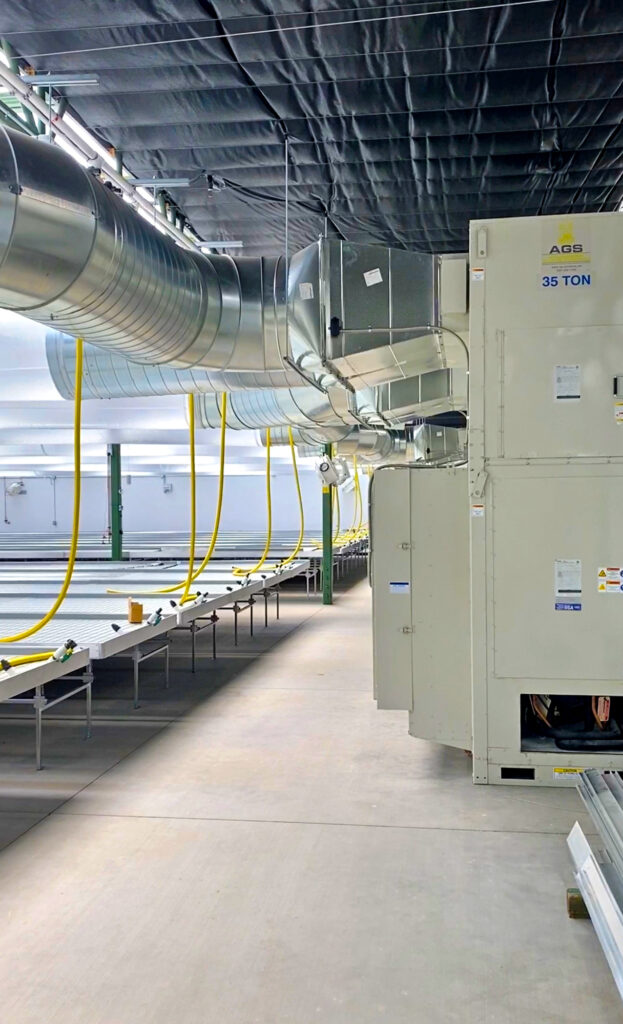 HVAC Services for Indoor Cultivation in Palm Springs
Environmental Control Solutions for Growing Facilities
Having an HVAC system built specifically for your growing facility or cannabis cultivation site is essential for the success of your plants. From maintaining humidity and zoning temperatures to ventilation and distributing cold air efficiently, traditional HVAC units just don't cut it. Our licensed, certified, and insured team at Blair Heating & Air has extensive experience designing, building, and installing HVAC systems specifically for indoor cultivation facilities and are ready to put our specialized knowledge and equipment to work to help your plants thrive. We offer our comprehensive heating, cooling, and ventilation solutions to growing sites throughout Palm Springs, Indio, and the greater Coachella Valley.
Why Customized HVAC Systems Are Needed for Thriving Green Spaces
It might be initially tempting to go with a big-box HVAC unit, but you will quickly come to find that it lacks flexibility and versatility, causing your plants to suffer. With over 10 years of industry experience, we understand how to create the perfect atmosphere for your specific needs-prioritizing proper ventilation, humidity, temperature, and quality of light. We pair technologies used in the most advanced greenhouse applications with support technologies from environmental data centers to deliver a holistic system, built to deliver a reliable and streamlined indoor cultivation environment. We utilize exhaust fans, air filtration systems, air conditioners, supplemental CO2 systems, humidifiers and dehumidifiers, and specialized ductwork and ventilation systems to create a completely personalized system that not only helps your plants flourish but also keeps your energy costs low. Our specialists can seamlessly fabricate customized ductwork and use the most advanced equipment on the market-this ensures your HVAC system is effective and also grows with your business.
Design-Build HVAC Systems
No two properties are the same, which means a customized HVAC system is necessary to ensure your unique property stays cool and comfortable all year long. Our team at Blair Heating & Air has over a decade of experience designing, building, installing, and servicing HVAC systems for commercial properties throughout Palm Springs and the greater Coachella Valley area. Our licensed and certified technicians will work with you to develop a system that suits your needs and aesthetic, including minimalist and mid-century modern designs.
Our experienced technicians at Blair Heating & Air perform complete HVAC tenant retrofitting and improvement services for all types of commercial and industrial properties. We happily work closely with you and any general contractors and architects associated with the project to ensure a seamless process that is completed on time and on budget. We work with the best brands on the market and can fabricate personalized ductwork in-house, so we can be your one-stop-shop for all things HVAC. Our licensed, EPA- and NATE-certified team prioritizes occupant comfort, which is why we only perform solutions that are durable, high-quality, and energy-efficient.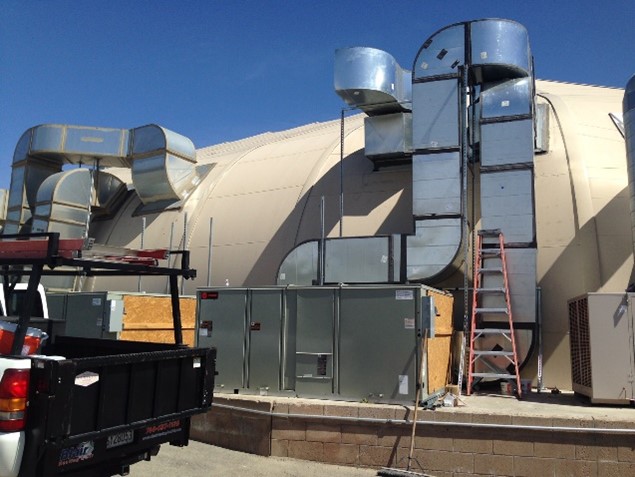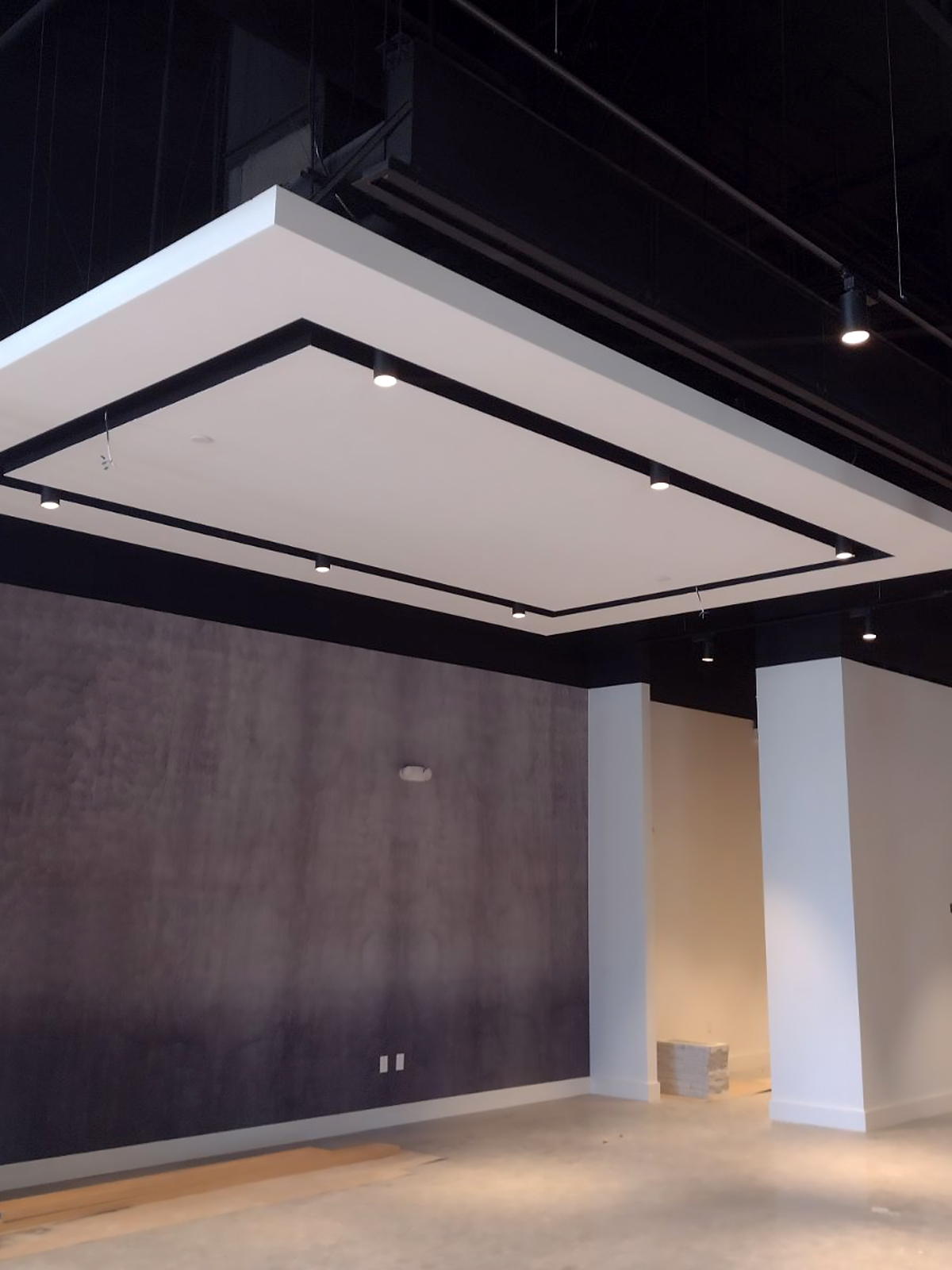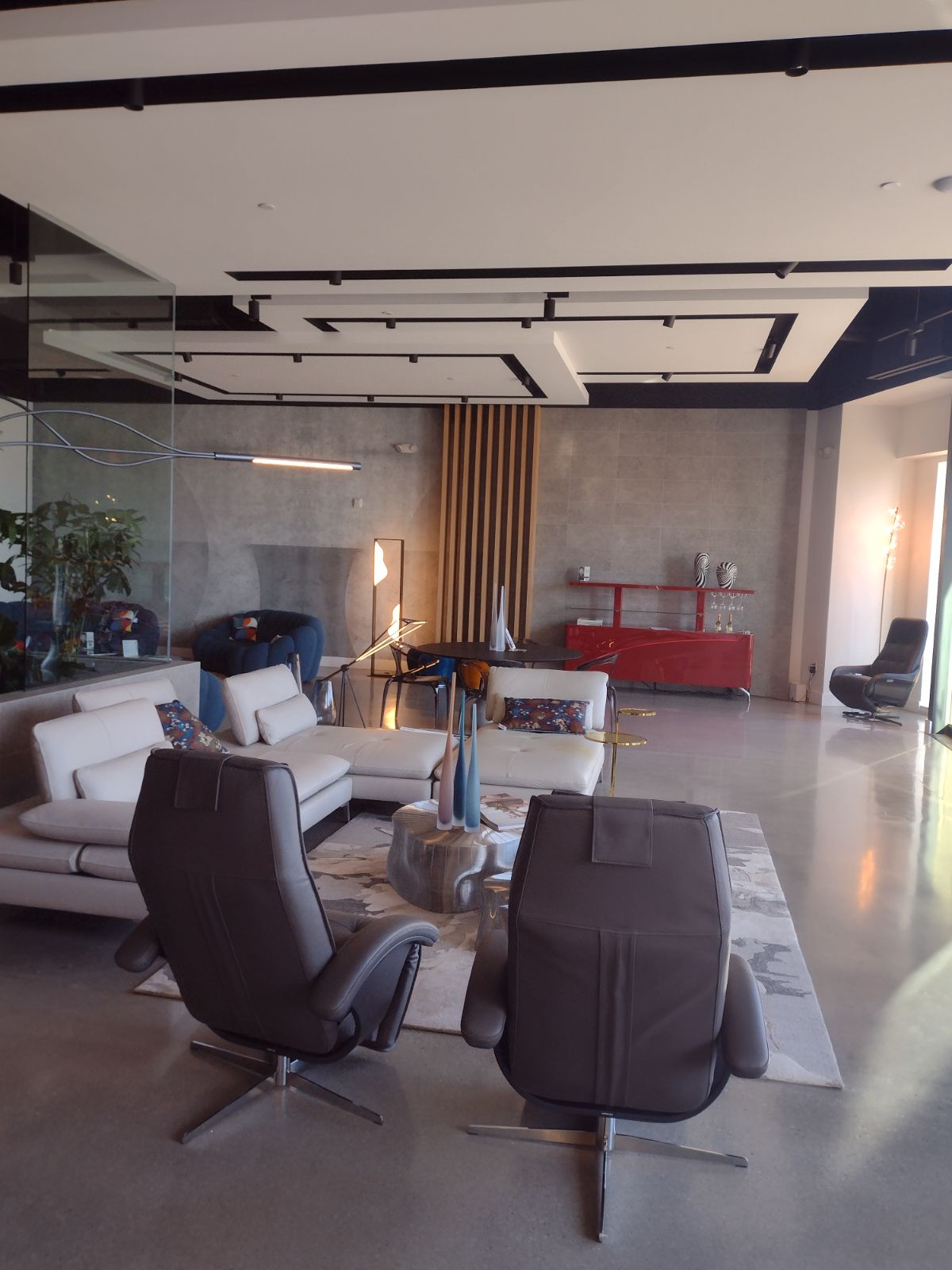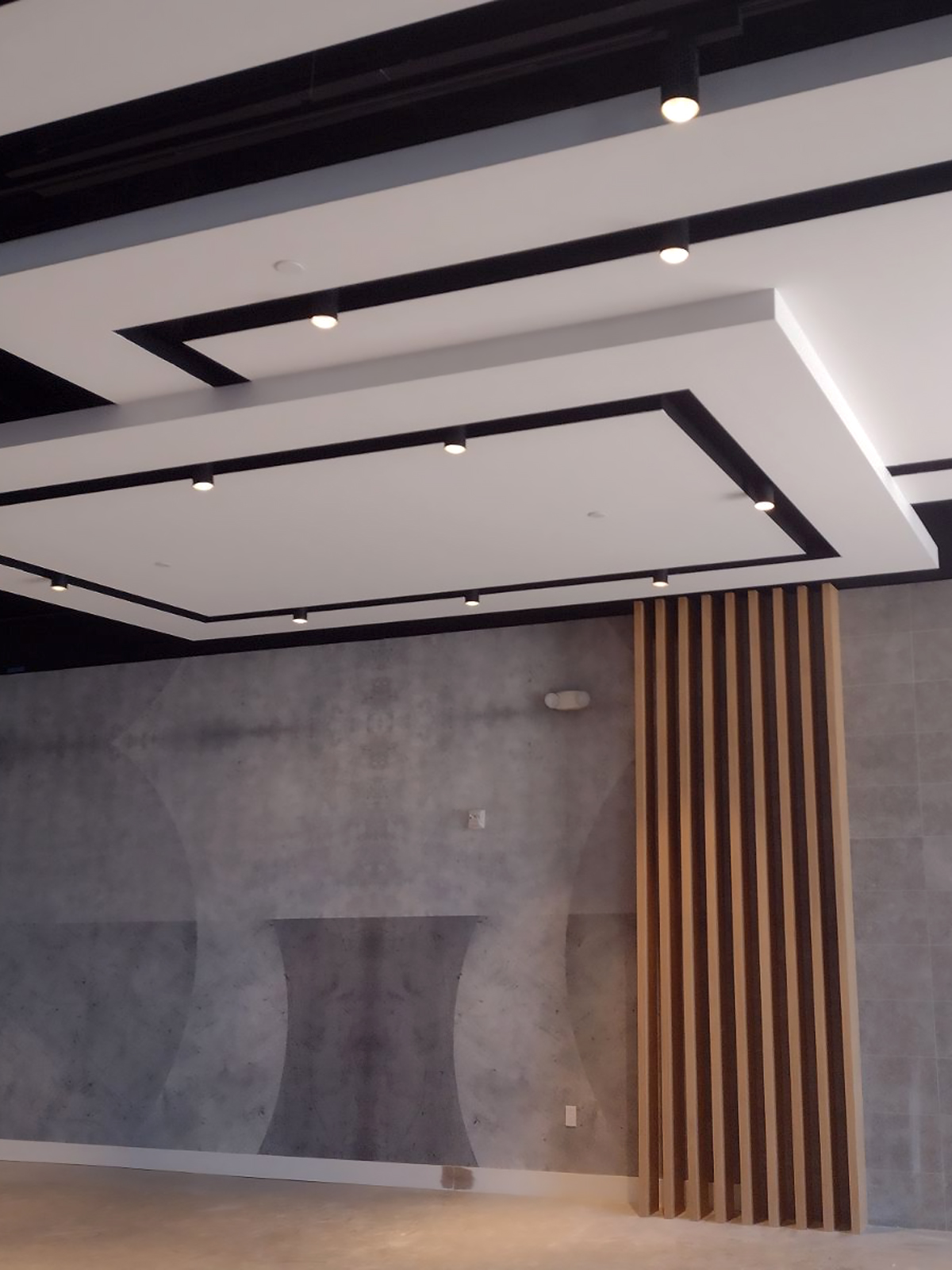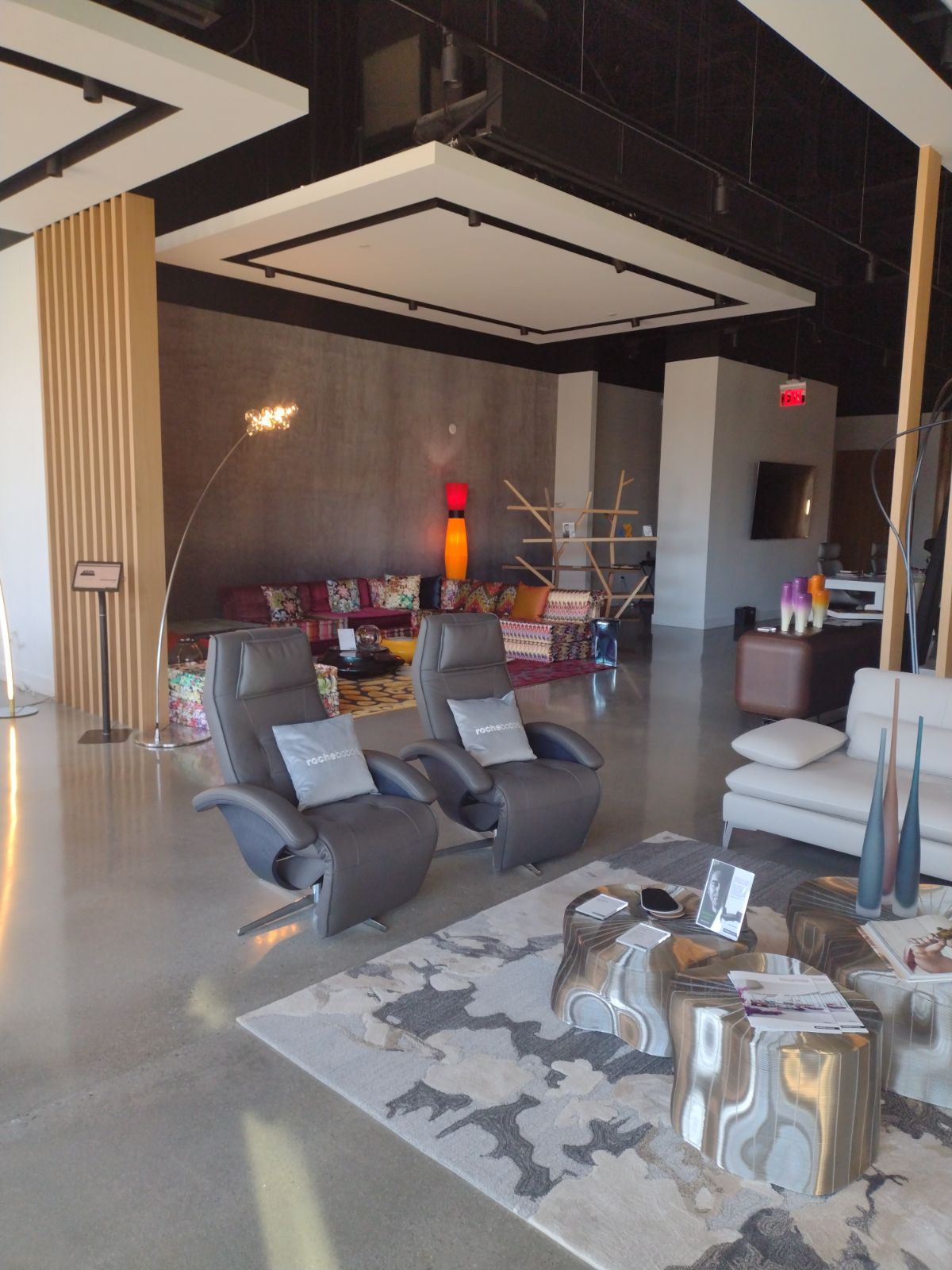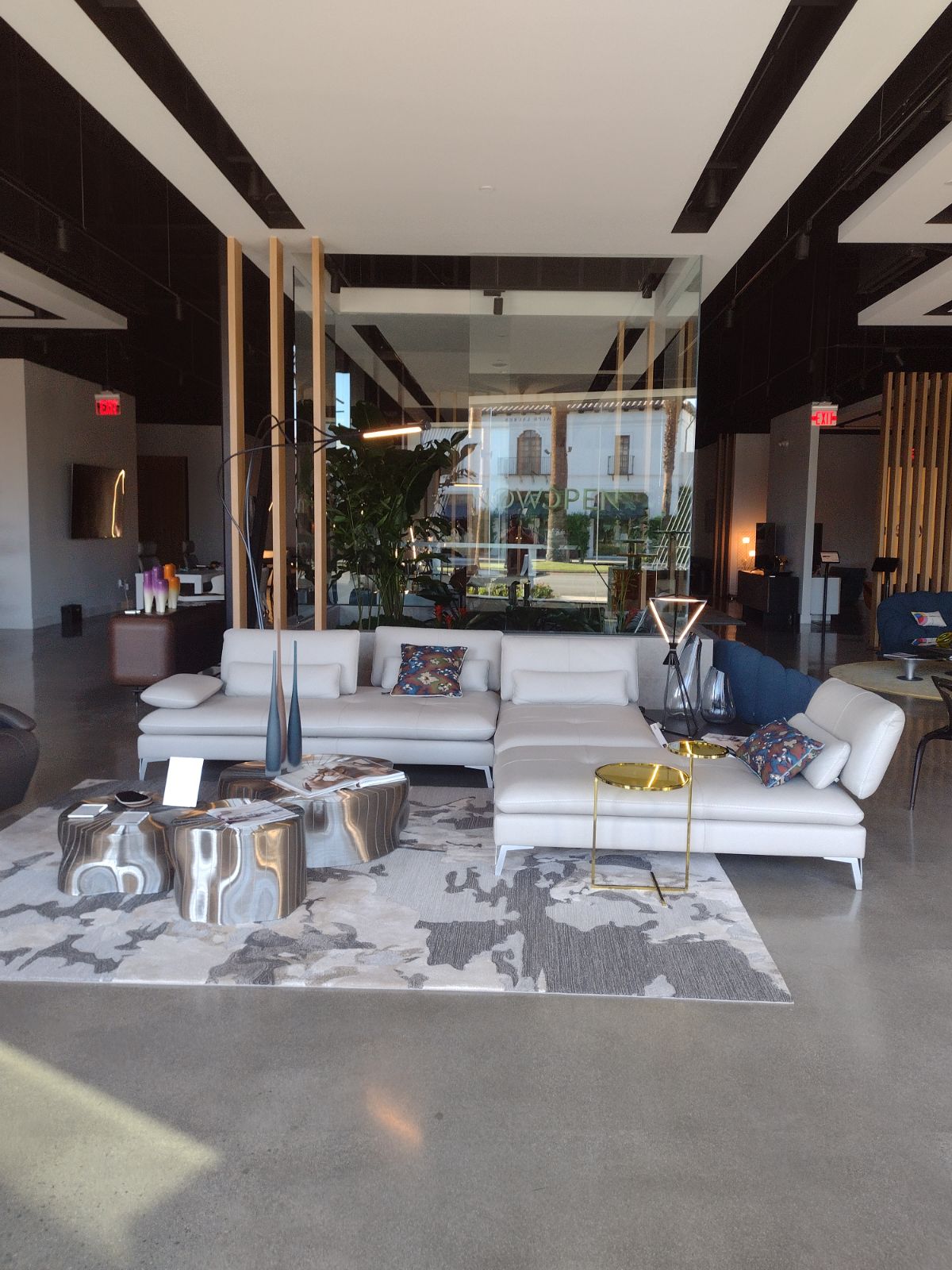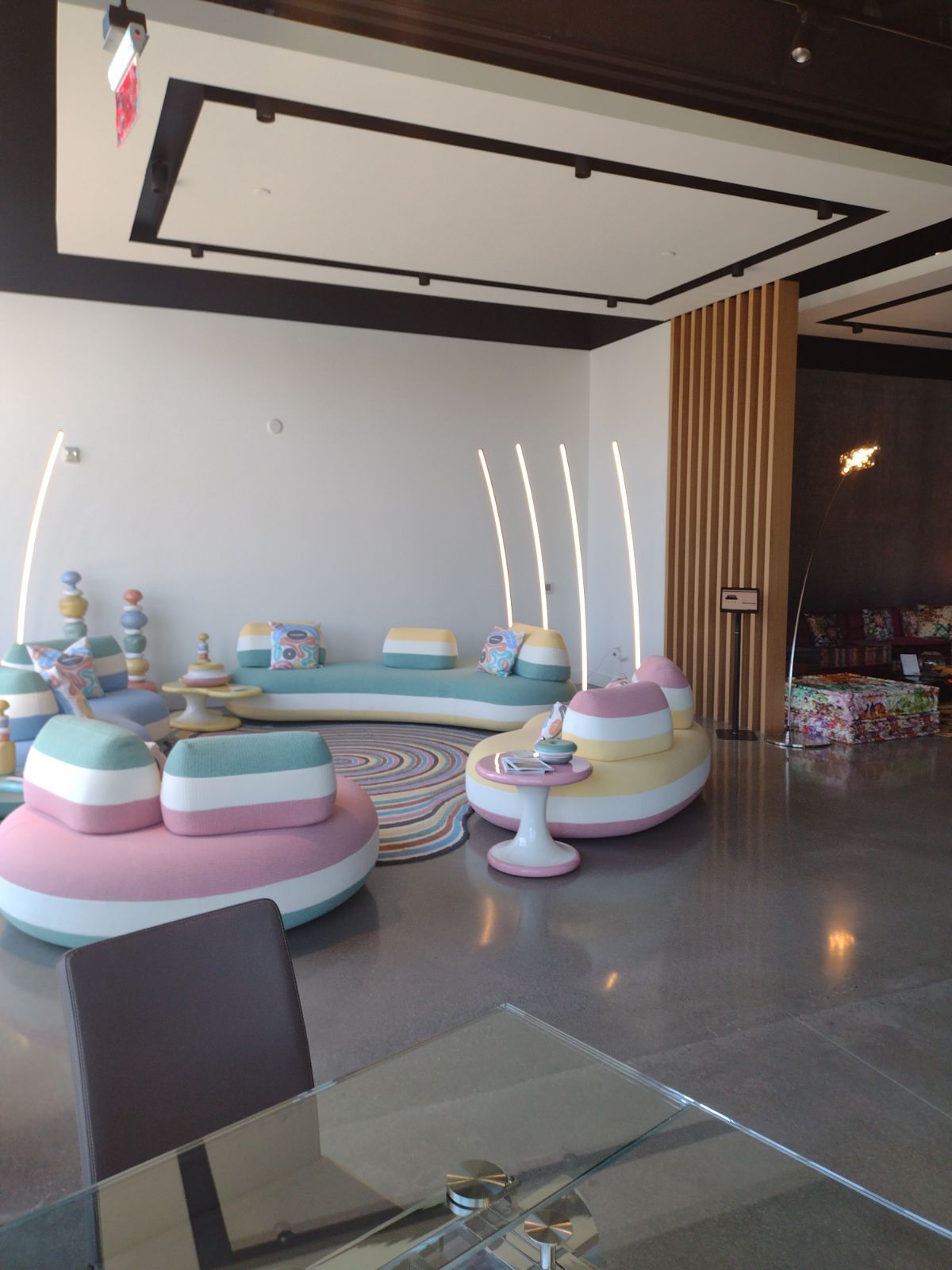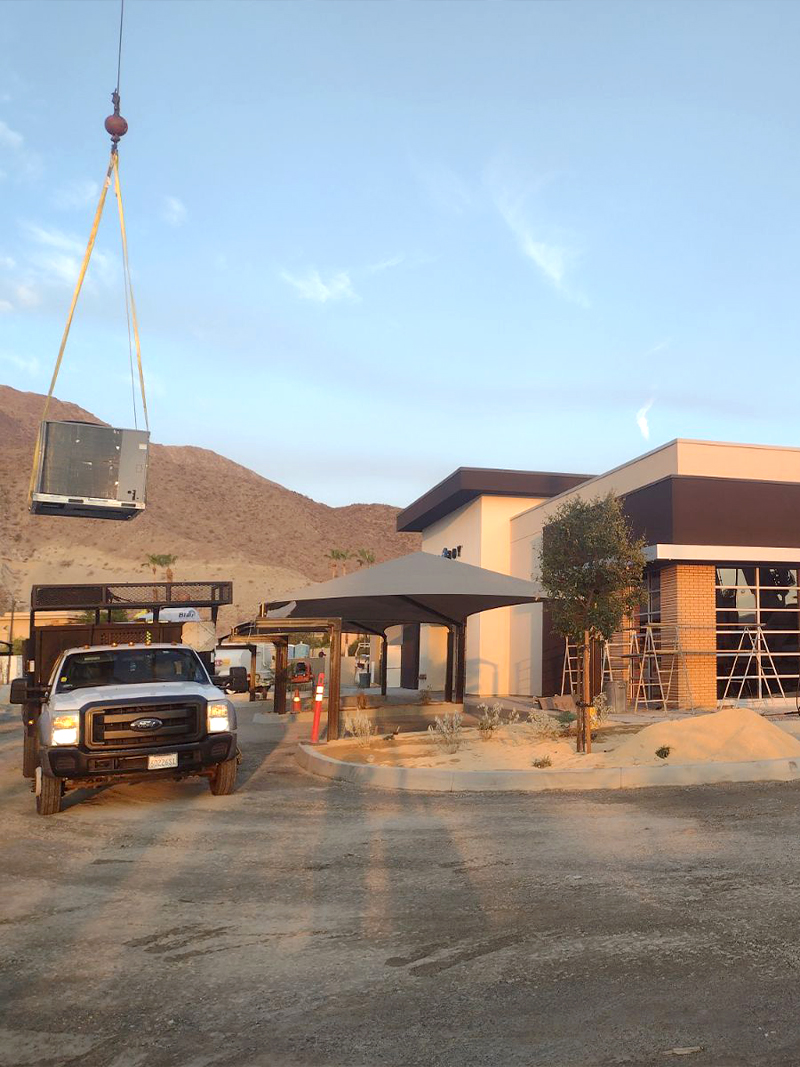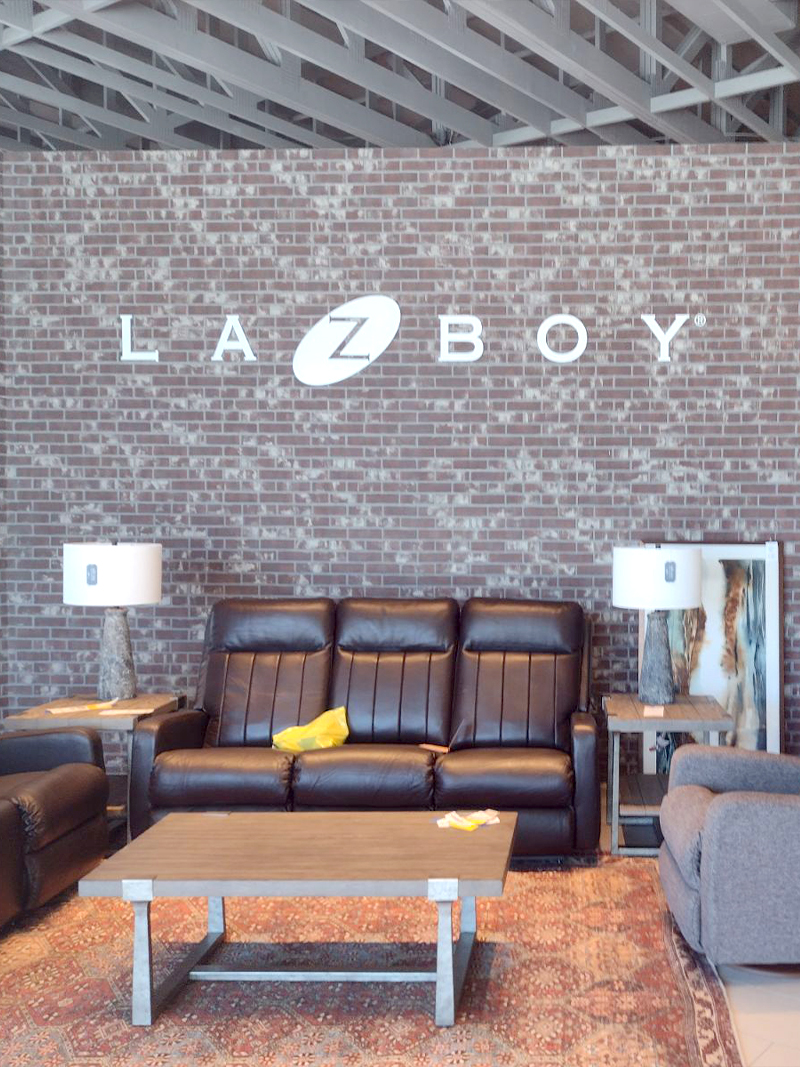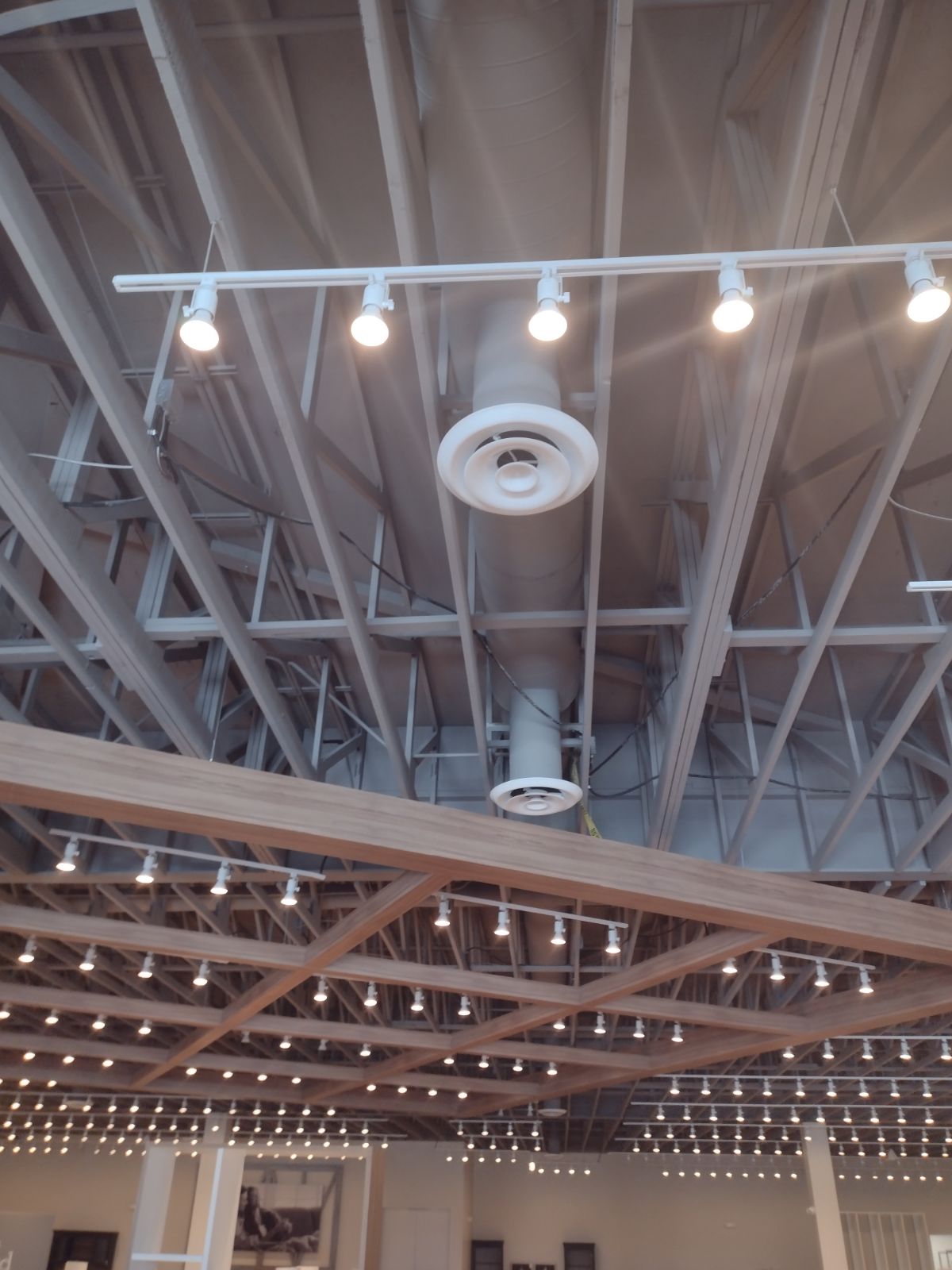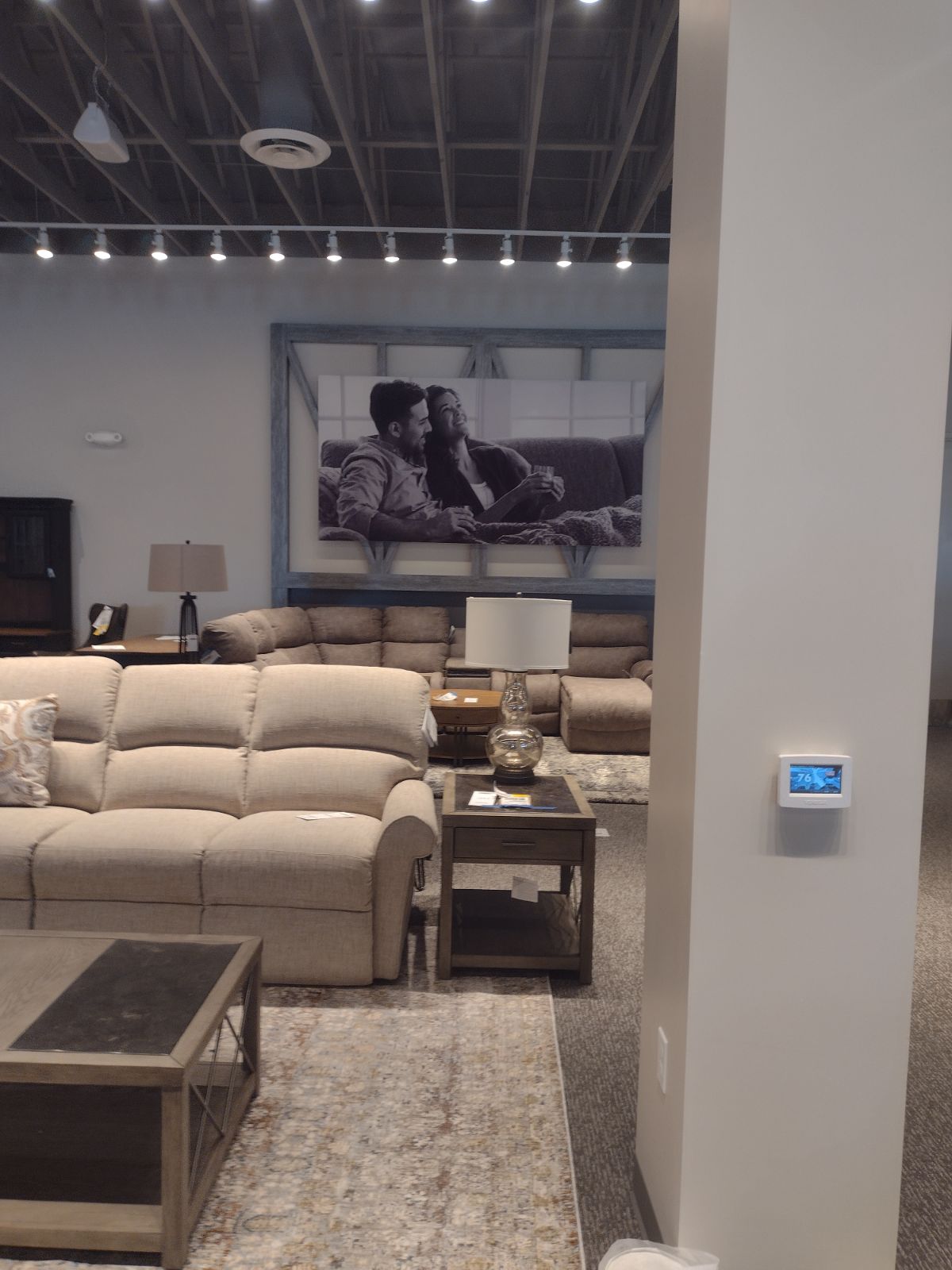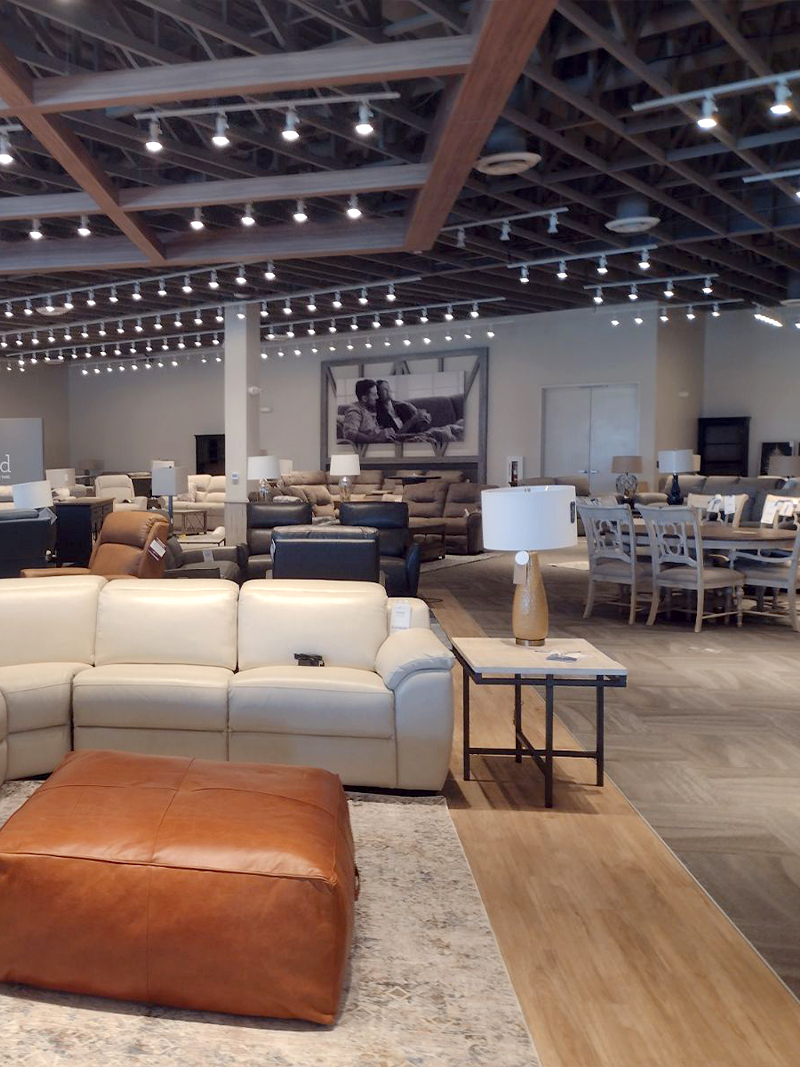 Tenant Improvements in Palm Springs
Need to improve your commercial property's HVAC system to accommodate new development? Our experts at Blair Heating & Air can help! An HVAC system is a crucial component of any commercial property. If yours is not working properly or is no longer able to accommodate your space, then it may be time for an upgrade.
Enhancing and preserving your commercial property can seem like a daunting task, but it is essential to ensure that your tenants feel at ease and remain productive. Regardless of whether you own a small retail space or a large office building, your HVAC system plays a pivotal role. Therefore, if you are considering making tenant improvements to your property, you can rely on Blair Heating & Air to provide the necessary support.
We have extensive expertise in undertaking tenant improvement projects, irrespective of their scope or industry. Our team of experts is well-versed in installing new systems, repairing existing ones, and enhancing their efficiency by making calculated modifications. If you require HVAC enhancements for your commercial building, don't hesitate to get in touch with us. We will conduct a thorough evaluation of your system and provide you with suggestions, along with a free estimate.
Amidst today's challenging economic landscape, construction projects that fail to provide value are simply not worth the investment. Why overspend on an inappropriate HVAC system when there are more affordable options available?
Our in-house Value Engineering team will assist you in evaluating the cost and quality of your project to ensure that you receive the best possible value for your new construction project. Our extensive experience in determining and delivering the highest possible value for your project, product, service, or company enables us to provide you with unmatched value.
Value Engineering saves money during the design process.  We put our vast experience and familiarity with HVAC products to work for our clients—once we complete the mechanical design, an engineer reviews and approves plans. Value engineering considers not just installation cost, but operating costs, energy consumption, building automation, and facilities staff demands.
At Blair, we are committed to providing end-to-end project management, including design, mechanical installation, and maintenance, ensuring that you receive comprehensive support throughout your project's lifecycle.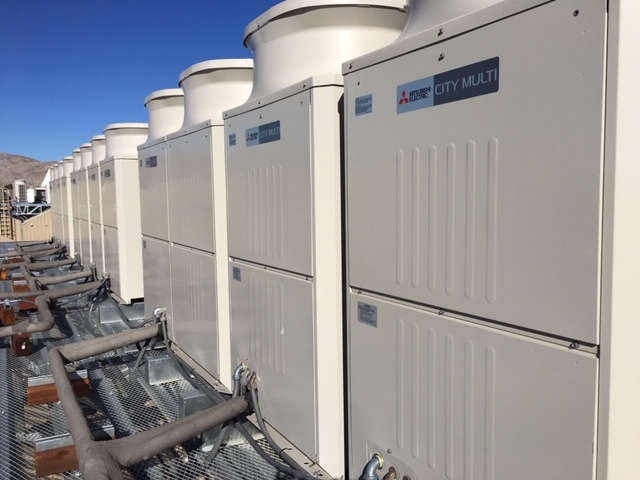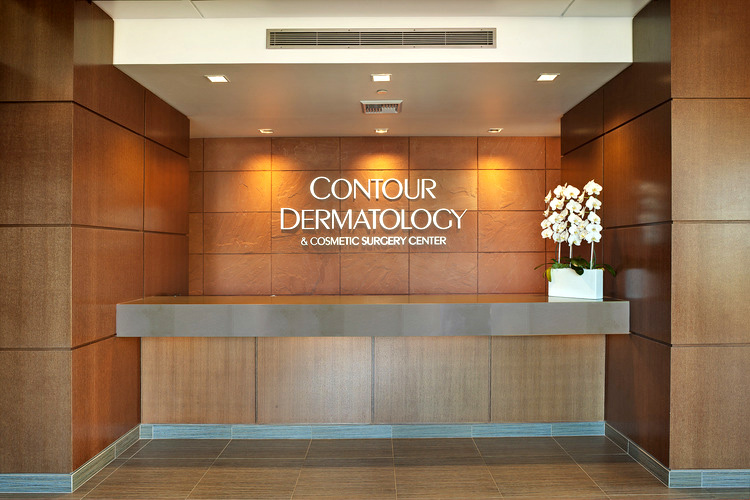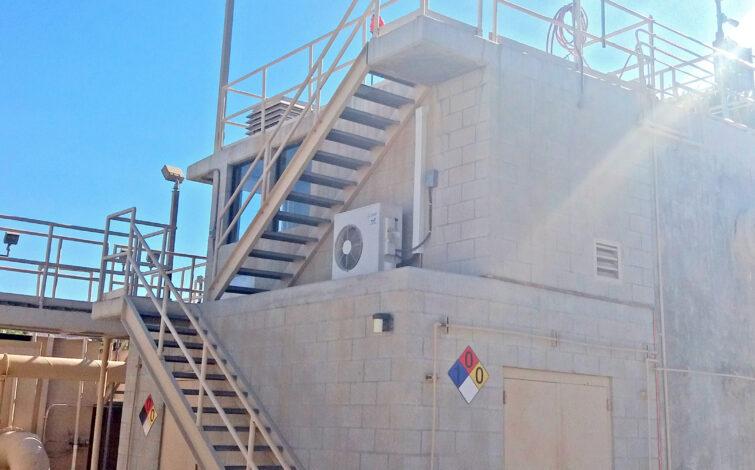 Heating & Cooling Services for Government Buildings, Medical Facilities & Hospitals
Many institutional spaces, such as government buildings and hospitals, tend to be extremely large and operate in older or outdated buildings. This means that these spaces rely on high-quality HVAC systems in order to properly heat, cool, and ventilate them. Our team at Blair Heating & Air has over a decade of experience designing, building, installing, and servicing HVAC systems for institutional properties throughout Palm Springs and the greater Coachella Valley area. From AC repairs to completely customized HVAC buildouts, our licensed and highly trained technicians have you covered.
At Blair Heating & Air, we understand that government and medical facilities come with a myriad of security and operational requirements, and with over a decade of serving the Coachella Valley area, we are equipped to meet each of those standards—making your HVAC service as convenient as possible. We work with the highest-rated brands on the market and carry a wide array of Energy Star systems to support environmental and budgetary concerns.
When you call our team, you can trust that we will get the job done quickly and correctly. We look over every aspect of your HVAC system to ensure it not only meets your needs, but lasts for years to come. Our qualified technicians have extensive training and experience serving government and medical facilities, as well as hospitals, and are here to walk you through the process from start to finish.
Hospitality HVAC Services in Palm Springs
At Blair Heating & Air, we understand that hospitality businesses can live and die based on the customer experience. That is why we are here to be your partners in ensuring complete customer comfort. We offer heating, cooling, and ventilation services to hotels, restaurants, bars, and other hospitality-based businesses throughout Palm Springs and the Coachella Valley. Our team creates customized HVAC systems built to be reliable, low maintenance, and energy· and cost-efficient. From designing, building, and installing your personalized HVAC system, to simple AC repair and maintenance, our licensed and EPA-and NATE-certified technicians have extensive experience working specifically with the hospitality industry-and we are ready to help your business thrive.
Our highly trained technicians have a breadth and depth of HVAC knowledge beyond compare, and service virtually every make, model, and brand of cooling and heating system. We know that your time is money, which is why we offer convenient scheduling with same-day and after-hour services to minimize downtime. Our team prides ourselves in building long-lasting relationships with our customers and we will be by your side from initial consultation and design to installation and annual servicing. Whether you are a small mom-and-pop restaurant or a multi-storied hotel, our team has the experience, products, and services needed to create cool comfortable atmospheres throughout Palm Springs and the greater Coachella Valley area.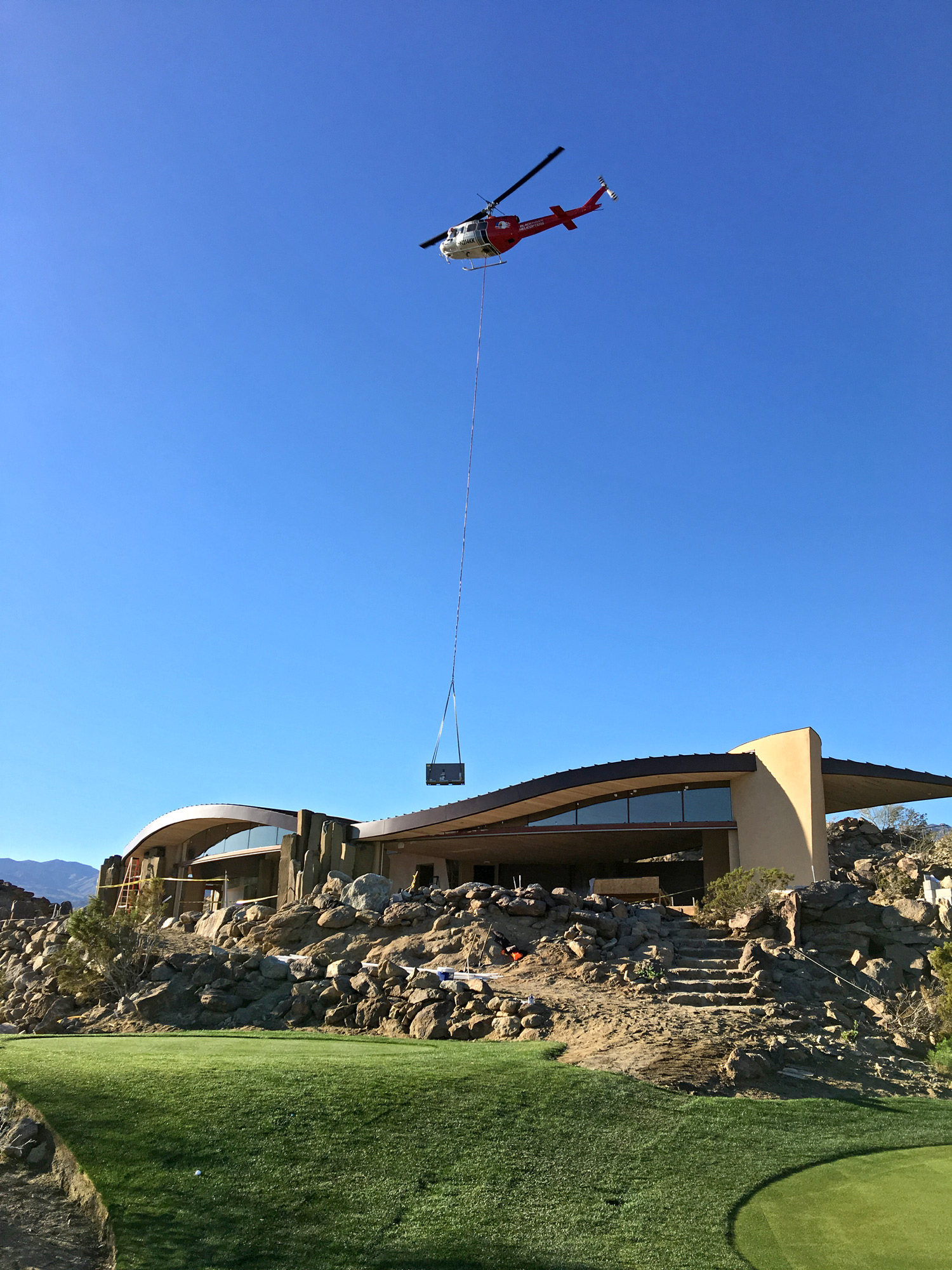 Is your old, traditional HVAC system becoming an eyesore in your modern home? At Blair Heating & Air, our highly skilled team of NATE-certified technicians can design a customized mid-century modern air conditioning and heating system that perfectly matches the minimalist aesthetics of your home.
With over a decade of experience, we have been delivering personalized HVAC systems to countless residents in Palm Springs and the rest of the Coachella Valley area. Whether you are planning new construction in your home that needs a new HVAC system installation or just want to upgrade your existing air conditioning and heating system to a more sleek and stylish design, we can help. Our Palm Springs HVAC design team takes the time to understand your goals and can ensure that your mid-century modern air conditioning and heating will be executed according to your vision, budget, and timeline.
Give your Palm Springs home a modern edge with updated technologies and energy-efficient equipment. Let us design a sleek and updated air conditioning and heating system that matches your modern lifestyle. With our Palm Springs mid-century modern air conditioning and heating, you don't have to worry about bulky ductwork and unsightly vents. Your HVAC system can now be part of your clean, simple, and stylish home aesthetics.
Palm Springs Mid-Century Modern Air Conditioning & Heating Experts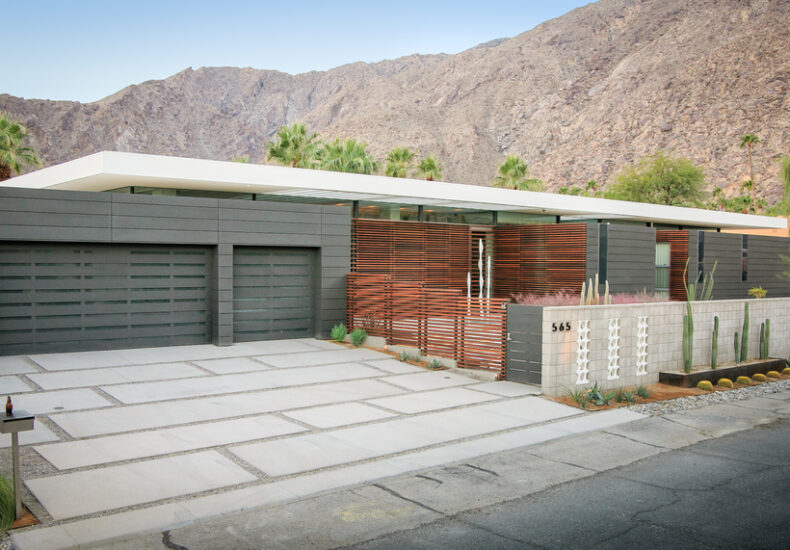 Custom Sheet Metal Fabrication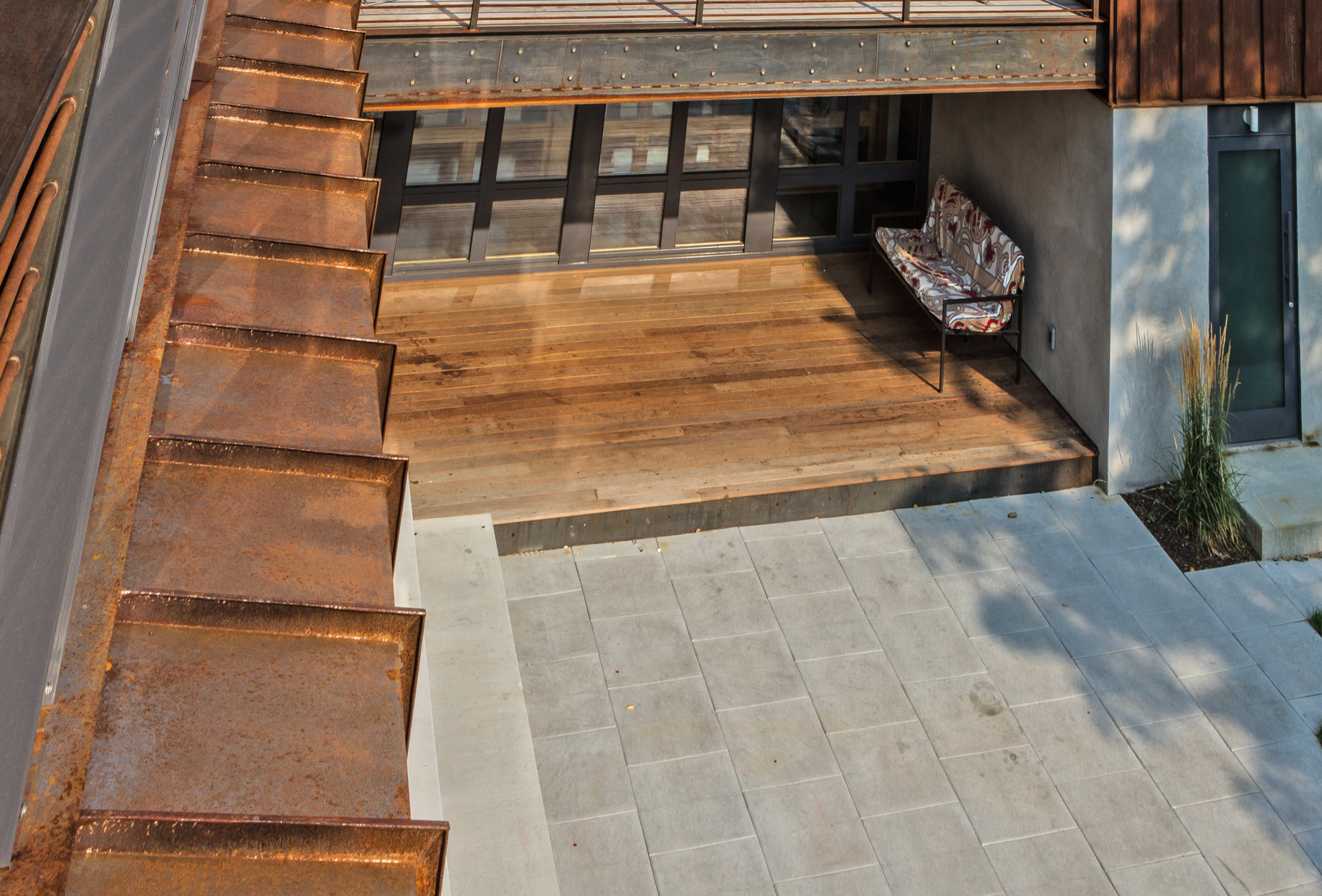 No two commercial properties are the same, which is why these spaces require custom solutions to ensure they are cool and comfortable all year round. Our team at Blair Heating & Air is not only experienced at selling and installing commercial HVAC systems, but are also experts at fabricating and installing customized sheet metal housings to create a perfect fit for even the most complex commercial properties. From designing and cutting to forming and assembling, we know sheet metal inside and out and offer our solutions to homes and businesses in Palm Springs and throughout the greater Coachella Valley. Our HVAC services are completed in-house from start to finish, and we are excited to learn how our custom sheet metal fabrication solutions can help bring your project to life.
Our local, licensed, and insured technicians have over 10 years of experience providing high-quality commercial and residential sheet metal solutions, with no job being too big or small. From custom ductwork and roof jacks to drain pans, shrouds, and exterior housings, our team can do it all. We only use the best products on the market and work quickly, cleanly, and safely-backing up all our services with a 100% satisfaction guarantee.
Underground Ductwork Services
Commercial properties are designed with maximum function in mind, which means they have unique constraints and layouts to ensure productivity and comfort. Our licensed technicians at Blair Heating & Air develop customized HVAC systems optimized for your specific property throughout Palm Springs and Coachella Valley and offer underground ductwork solutions to keep your commercial, institutional, and industrial space cool and comfortable all year long.
We start every service with a thorough inspection of your property and then zone your commercial building based on your layout and needs. So, whether you have an open office space, a restaurant, or a hyper-segmented and multi-story medical facility, our knowledgeable team can help. We want you to have total control of your comfort and offer value engineering solutions to help you decide on the perfect systems for your space, meeting your capacity, comfort, and budgetary requirements.
Blair Heating & Air is a one-stop-shop for commercial HVAC, and our experience and equipment allows us to tackle services that others can't, including underground ductwork solutions for single-story properties. We custom fabricate ductwork, then build and run this ductwork underground and install vents, so conditioned air moves freely throughout your property.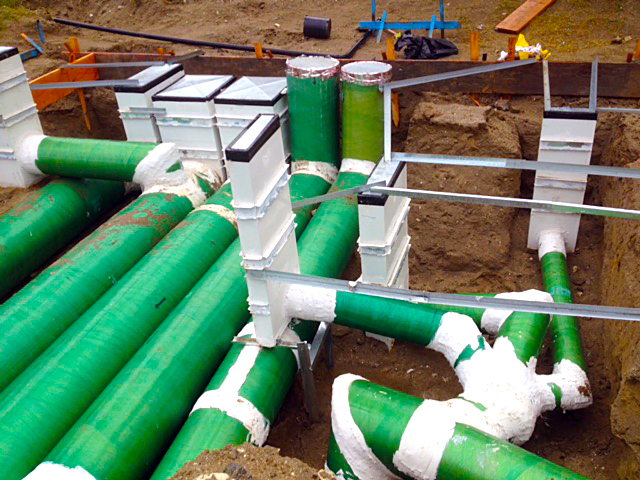 WHY CHOOSE US
What Comes With the Blair Experience?
Ready to Get Started?
Contact Us for
Quality

and

Expert Service
Blair Heating & Air utilizes highly trained technician professionals to service, repair, and install all types of New Construction and Residential heating & air conditioning equipment and systems, from simple to the most complex, to meet each of our customer's needs and budgets. Great service is our top priority!
Request a
FREE Estimate


On Your Project Today!