Interested in These Rebates?
Contact us today to learn more about eligibility requirements and more. All rebates are on a first-come, first-serve basis. Blair Heating & Air does not provide enhanced TECH Clean California services as they are not available in this area.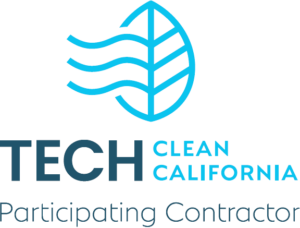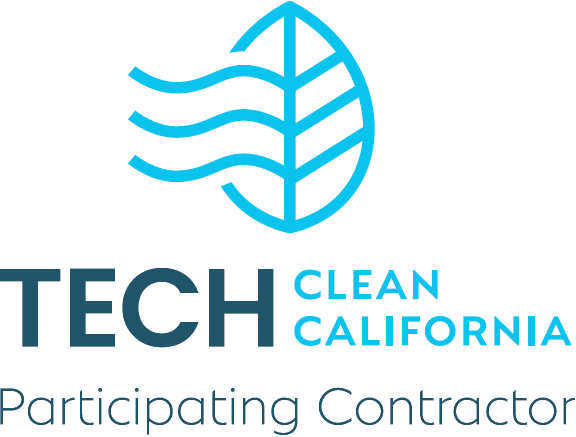 Palm Springs TECH Clean California Specialists
Serving Coachella Valley for Over a Decade
Blair Heating & Air is proud to be a member of the TECH Clean California program. We are constantly looking for new opportunities to improve our services and provide clients with better technology that is more efficient, user-friendly, and reliable than ever before.
What is TECH Clean California?
TECH Clean California is a statewide program that incentivizes contractors to use HVAC technologies that are more efficient for families in CA. In most cases, this program will benefit low-income families and disadvantaged communities. Increasing the amount of energy-efficient heat pumps in more homes makes the state much closer to the carbon neutrality goal.
Heat pumps save energy and contribute fewer emissions compared to other HVAC technologies. These systems also cost less year over year and provide more consistent heating for your home so you can save money and the environment.
What Are The Eligibility Requirements?
Contact Us Today To Learn More:
The TECH Clean California incentives apply to single and multifamily households. For single families, properties with four or fewer dwelling unities are eligible to receive baseline energy incentives like rebates ranging from $1,000-$3,000 for heat pump installation.
For multifamily homes, replacing central and/or systems serving individual apartments and common areas could result in rebates ranging from $300-$2,0000 depending on the existing unit and installation of a new HVAC technology.
WHY CHOOSE US
What Comes With the Blair Experience?
Ready to Get Started?
Contact Us for
Quality

and

Expert Service
Blair Heating & Air utilizes highly trained technician professionals to service, repair, and install all types of New Construction and Residential heating & air conditioning equipment and systems, from simple to the most complex, to meet each of our customer's needs and budgets. Great service is our top priority!
Request a
FREE Estimate


On Your Project Today!