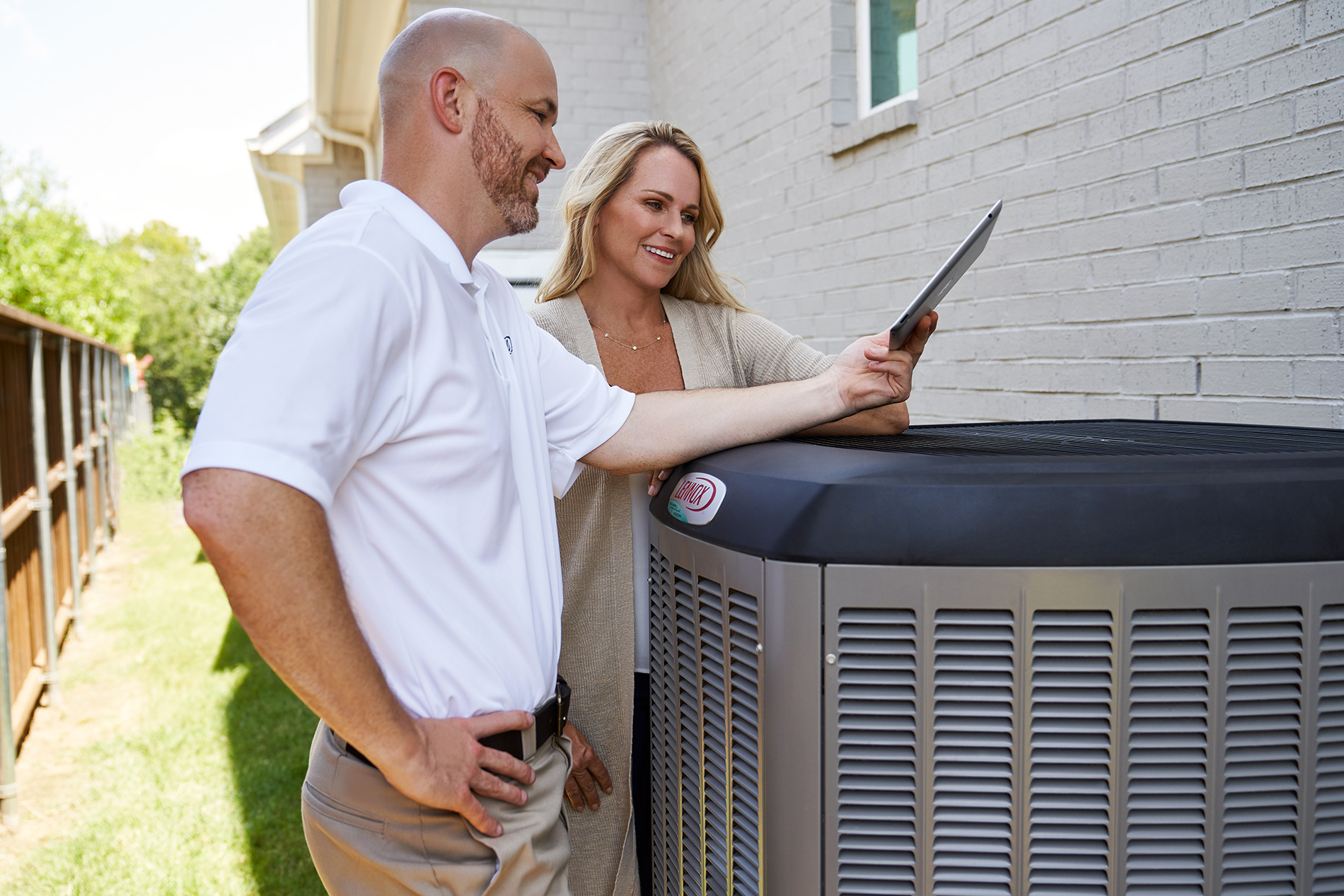 5 Tasks To Do At Home Before Your Vacation
Whether you're departing for some fun in the sun or you have some extended business travel coming up, it's important to prepare your home ahead of time. When you take a few steps to keep your home safe and energy-efficient while you're away, you can enjoy peace of mind during your travels and return to a home that's as comfortable as when you left.
Here are a few ways to keep your home safe, clean, and healthy when you're away:1. Alert necessary people of your travelsWhile you might not want to broadcast details about your two-week-long overseas vacation on social media, it's a good idea to inform a trusted neighbor along with your local police department. A neighbor can help you tend to your lawn care and keep an eye on your property. Many police departments will also perform courtesy drive-by inspections of your home. If you have your home monitored by an alarm company, you can alert a representative that you'll be away from home for an extended period of time.2.Prepare your home for possible inclement weatherIf a storm blows in, make sure your property and belongings are safe. Secure your grill, patio tables, and chairs, and check that your screen doors are latched shut. If you have a pool or spa, use a cover to keep out leaves and other debris.3. Take a few minutes to unplugGive some of your electronics and appliances a break while you're out of the house. Unplug microwaves, coffee makers, floor lamps, gaming consoles, and other items that won't be in use. While you don't want to unplug your refrigerator, you should rid your fridge of perishable items that will spoil while you're gone.4. Adjust your thermostatProgram your smart thermostat, such as the iComfort® S30 from Lennox, to lower your air conditioning usage while you're away. Using GPS in your smartphone, the iComfort® S30's Smart Away Mode detects when you leave and automatically increases system efficiency. When you come home, Smart Away returns your home to a comfortable temperature.5.Think aheadEnsure you have a clean home awaiting you by taking care of a few to-do items before you go. Launder your sheets so you return to a fresh bed, sweep or vacuum your floors, tidy up your kitchen and bathrooms, and ensure your dishes and laundry are put away. You could also stock your kitchen with packets of oatmeal, cold cereal, and shelf-stable milk for a hassle-free breakfast on your first morning back



THROUGH DEC. 30The Living Desert in Palm Desert glimmers with more than 1 million holiday lights, plus a gaggle of life-size animal lanterns. Bonus: This may be the best time to spot the zoo's nocturnal critters, like the cute bat-eared fox.THE SOUND OF MUSIC / DEC. 3–19The Palm Canyon Theatre presents this beloved Rodgers and Hammerstein musical about the von Trapp family and their spirited governess. The show is based on the real-life story told in Maria von Trapp's 1949 memoir.TAMALE FESTIVAL / DEC. 4–5At Miles Avenue Park in Indio, fairground rides, a parade, and talented acts provide the entertainment to go with the eats. This festival's 300-plus vendors tuck a broad variety of flavors beneath their tamales' corn-husk wrappers, from traditional chicken to a vegan version made with lentils.BARRY MANILOW / DEC. 7–8 & 10–12He writes the songs that make the whole world sing — and he's performing them at the McCallum Theatre in Palm Desert. Barry Manilow serenades audiences with his beloved tunes and some Christmas classics in four special holiday concerts.COACHELLA DAY ONE 22 / DEC. 31Ring in 2022 with performers like E-40, Getter, Saweetie, and Diesel, a DJ you might know better by his birth name: Shaquille O'Neal. They're on the bill at this Coachella Crossroads event at Spotlight 29 Casino.Festival of Lights
One of the biggest holiday light parades in Southern California, the Festival of Lights transforms Palm Canyon Drive into a glittery wonderland.Since 1993, the annual Festival of Lights parade has transformed bustling Palm Canyon Drive into a twinkling winter holiday fantasia the first Saturday of December. Beginning on Ramon Road and winding north to its stopping place at Tamarisk Road, the street becomes a showcase for an unforgettable lineup of eye-popping floats, local performers, and holiday spirit.This extravaganza, hailed as the biggest holiday light parade in Southern California, was created by William Kleindienst, an architect and resident of Palm Springs who served as the city's mayor and developed a reputation for crafting visually stunning float designs while in high school.At the inaugural event, Kleindienst incorporated a pink Cadillac he designed for a family friend. Over the years, the parade's entrants have become much more elaborate, including a rendition of King Kong roaring at spectators from a jungle-themed float and the Budweiser Clydesdales clomping down the street. The most beloved? Mr. and Mrs. Claus, of course, who cap off the parade with their arrival.STAR QUALITYEach year, the Festival of Lights names a celebrity grand marshal. In recent years, stars like Suzanne Somers, Lisa Vander pump, Beverly Johnson, Lorna Luft, and Tony Hawk have been among the famous faces to lead the procession.

Thanks For Letting Us Serve You


"Gratitude is an attitude," the saying goes, and we hope you agree that our attitude always shows how much we appreciate your continued loyalty. We want to take a moment to thank you for giving us the opportunity to serve you in a professional and efficient manner. We're honored that you've chosen us to take care of your home comfort system needs. You're our company's most valuable asset, for, without you, we cease to exist!
As we work to serve you even better, we hope you'll share your thoughts with us. If you ever feel we've overlooked an opportunity to serve you properly, please contact us and we'll give your concern our full attention. We look forward to continuing to offer you the prompt, courteous service you've come to expect from us. After all, that level of professionalism is the perfect companion to the high-quality products we're proud to offer and maintain. Our Blair Heating & Air family want to extend to you our sincere thanks, and our wishes to you and yours for a happy — and comfortable — New Year.
Sincerely,
Shawn and Denise Blair

Cozy Up To Winter


These days, when weekdays and weekends can seem to blend together, it's especially important to make sure your home environment offers a cozy retreat for you and your family. Add a bit of warmth. If your home has a fireplace, arrange furniture to make this a source of heat and good cheer — the focal point of the room. Use additional pillows or throw blankets to soften chairs and couches. When selecting seasonal decor, inviting colors such as burgundy or gold are the perfect complement.
Be open
During those sunnier winter days, open the curtains or blinds on well-insulated windows. Even the coldest days of winter seem warmer when a few rays of sunshine brighten a room. Be sure to close draperies once the midday sun wanes and outdoor temperatures begin to drop.
A touch of color
Color can work wonders in any room or setting. Careful placement of candles, door wreaths, or a brightly colored tablecloth instantly creates a festive atmosphere. Lay gourds or dried flower arrangements on a shelf. Put out trays of fresh fruit or nuts. If a room has tile or wood flooring, consider using area rugs to add softness and warmth, especially in areas where you or your guests tend to sit.
Appeal to the senses
Smell is one of our most powerful sensory experiences. Filling your home with pleasing aromas from scented candles, potpourri, or a simmering bowl of cinnamon and cloves, helps to create an atmosphere of friendly well-being. Soft background music can be used to enhance indoor ambiance.
Lighten up
Lighting is an important part of the decor in any room, and you can make a winter hideaway more inviting by adding more or brighter lights. A small lamp on an end table or bookcase can make a tremendous difference. With the appropriate lighting fixture, higher-wattage bulbs bring more light to the room.
Seal the deal
On the more practical side, it's always a good idea to check that windows, doors or other openings are properly sealed and insulated. And of course, have us check your home heating system to make sure it's operating at peak efficiency

Monthly Recipe Recommendation
Pumpkin Soup


Ingredients
2.5 lb pumpkin (any type)
1 onion, sliced (white, brown, yellow)
2 garlic cloves, peeled whole
3 cups vegetable or chicken broth/stock, low sodium
1 cup water
1/2 cup cream
Salt and pepper
Directions
Cut the pumpkin into 2.25″ slices. Cut the skin off and scrape seeds out. Cut into 1.5″ chunks.
Place the pumpkin, onion, garlic, broth and water in a pot – liquid won't quite cover all the pumpkin. Bring to a boil, uncovered, then reduce heat and let simmer rapidly until pumpkin is tender – about 10 minutes.
Remove from heat and use a stick blender to blend until smooth.
Season to taste with salt and pepper, stir through cream (never boil soup after adding cream).
Ladle soup into bowls, drizzle over a bit of cream, sprinkle with pepper and parsley if desired. Serve with crusty bread!
How important are air ducts to my home's indoor air quality?



Everyone's home is different. Some households produce large volumes of dust, mold, and allergens, which can permeate air ducts and diminish the quality of indoor air. The wisest thing to do is schedule a duct inspection. There are some things that can trigger the need for a duct cleaning: • Substantial visible mold growth inside your ductwork • Ducts clogged with excessive amounts of dust and visible particles • Ducts infested with insects or rodents Often, ductwork needs to be re-sealed as well. If leaks go unchecked, pollutants and allergens can enter ductwork and contaminate your living space. Proper air duct maintenance not only improves air quality but also impacts energy bills by reducing the amount of heated or cooled air that escapes. As home comfort experts, we can ensure that every part of your heating and cooling system is working correctly and efficiently.

Monthly Restaurant Recommendation
Sherman's Deli and Bakery



Believe it: There's a full-service OG kosher deli in the middle of the desert. Sherman's is an old-school originator that serves all the traditional favorites, including thick-cut pastrami and a matzo ball soup so good you'll even be tempted to order it on 90-degree days. There's always a line (if you're unlucky, you might be waiting outside in the sun), so try to hit this spot early in the morning or just before closing.
Hours: Open 8:00 am to 9:00 p.m. daily
Locations: 401 E Tahquitz Canyon Way, Palm Springs and
73-161 Country Club Drive, Palm Desert