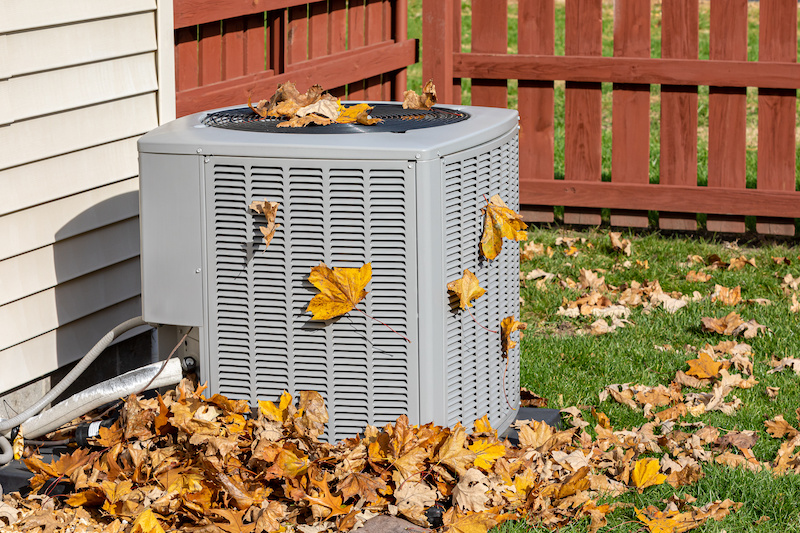 It Was Warm Just A Minute Ago…
Summer was great while it lasted, but now the colder weather is on the way. In Fall, the temperatures can drop at a moment's notice. Help keep your home consistently comfortable with these helpful Fall tips for fighting unexpected cold snaps.

Make sure your home is well insulated

Don't let cold walk through the front doorDoors are great for people and pets. Unfortunately, cold will also try to sneak in every time a door is opened. And it will try to force its way in through leaking seals around your doors even when they're closed. Replace worn or insufficient weather-stripping to preserve the barrier between cold and comfort.

Make sure your furnace is in shape

The best time to repair or maintain your furnace or heat pump is before you really need it. Schedule an appointment with Blair Heating & Air to get a system checkup, to make sure you're squared away before it becomes an emergency. Performing a system check will also make sure your furnace, air handler, heat pump, or air conditioner are all ready for the up-and-down temperatures that Fall can bring, as the weather goes back and forth between hot and cold.

Get out the caulking gun

Small holes can mean small air leaks. And small air leaks are all it takes to let the warmth inside your home escape into the wild. Caulk small holes and cracks yourself, or find a local handyman to give you a hand. Pay close attention to areas around doors and windows, where weathered wood can start to break down.

Let your furnace breathe

Your air handler or furnace is going to be working overtime as the weather gets colder. Make sure it has unrestricted airflow with a clean furnace filter. Drier winter weather can also produce more dust, so checking your filter now will help keep your air cleaner as the season's change.

What's Happening in the Desert?



The Desert Art Festival will return to The River at Rancho Mirage for Thanksgiving weekend, November 26 – 28.Desert Art Festival will feature artists from throughout the Western United States displaying their original work in all mediums of fine art and fine craft. Artwork on display will include collage, ceramics, mixed media, paintings, photography, sculpture in clay, glass, metal, and bronze, jewelry, fiber art, and more. All work on display will be available for purchase.Featured artists include Richard Curtner of Cathedral City with collage, Marie Barbera of Yorba Linda, California with her native American and wildlife sculpture, Mariusz Rynkiewicz from Everett, Washington with his blown glass designs, and Nicholas Vicknair from Bend, Oregon with resin paintings.Also presenting her unique, original designs in mixed media will be Christine Hausserman from Fallbrook, California, and Linda Perkins of Palm Springs displaying mixed media.The hours of the event are from 10 a.m. until 5 p.m. on Friday, Saturday, and Sunday. Admission and parking are free. The event is hosted by The River at Rancho Mirage and produced by West Coast Artists.